(Static) ParaPod With Sound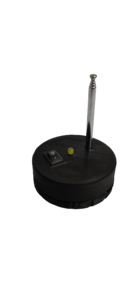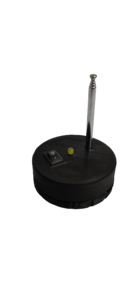 Send this to a friend
(Static) ParaPod With Sound
Product details
****BRAND NEW PRODUCT****
ParaPod (Static) With Sound
Here is our brand new product in our range of Parapods that we are developing.
Made exclusively by Paranormal ElectronicsLtd they have been engineered to the highest standard and are in our opinion the best affordable static pod on the market which will make a great addition to your ghost hunting equipment case.
      Pod's Main Features:
Removable telescopic ariel antenna 
The removable ariel antenna makes the pod easier to store
This is very light as the pod including battery weight only 47 grams (average)
Powered by a single CR2032 battery it is only using energy when activated, so can last you many months of investigating from a single battery that is provided
With the Pod only measuring 6.5cm wide 2.5cm tall not only are they great for storage but they are easy to carry around the location you are investigating
Please note this is not a touch sensor, this is activated when static is detected around the removable antenna
Product reviews
Be the first to review this product.