SLS Kinect Mapping Camera V2 with 10" Tablet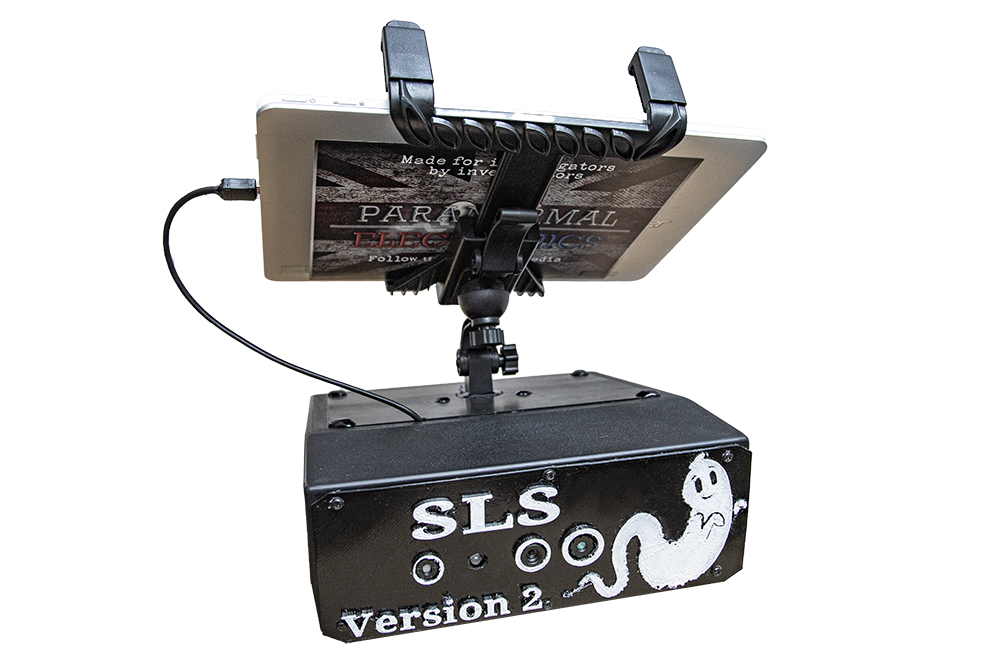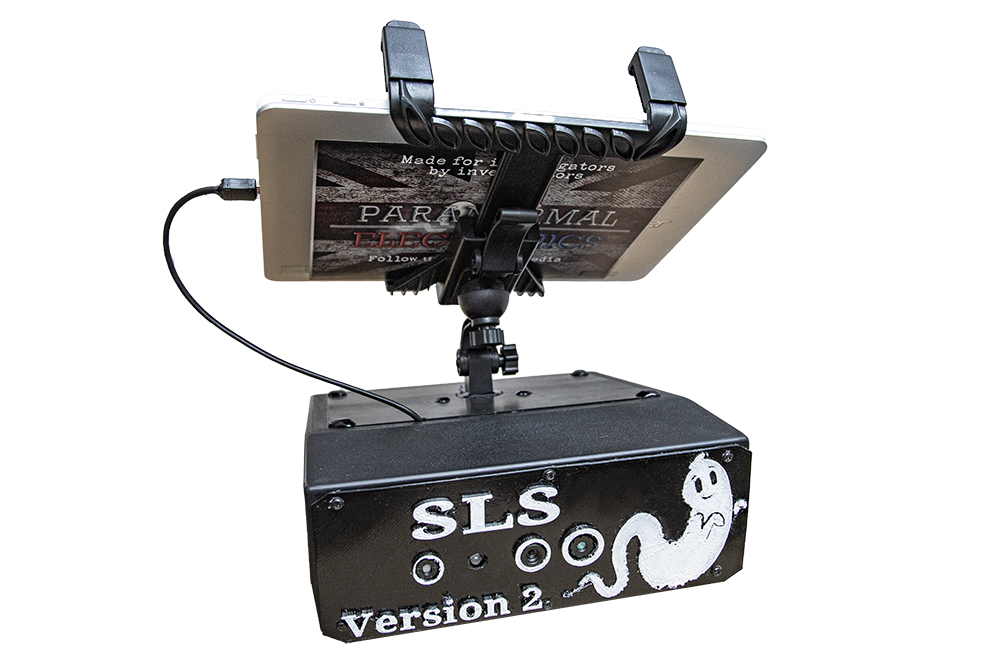 Send this to a friend
SLS Kinect Mapping Camera V2 with 10" Tablet
Product details
All our SLS KINECT MAPPING CAMERAS are designed and built exclusively by us on site and includes the tablet with the software already installed, powered by an integrated rechargeable battery pack that is built on site and will give you between 6-12 hours on a full charge (depending on weather conditions). This is our second and newest design for our SLS Kinect mapping cameras.
This does away with the endless buying of AA batteries like many other that are available on the ghost hunting equipment store market, ........... SECURE YOURS for your Ghost hunting equipment by hitting add to spooky bag today.
Is it easy to use?
Easy to use Software – Our Tablets Have Been Configured For Simple Use, We Offer Full Support Once You Receive Your Device If You Have Any Difficulty With The Instructions Included. All The Relevant Shortcuts Are On The Front Screen For Ease Of Use. The Software Allows Standard Camera Mode, Infrared Camera (Enables You To Capture Images In The Dark), Colour / Monochrome Depth Mode, Stickman Mode / Skeletal Viewer (Full Body / Trunk / Facial Recognition) And Much More. The Software Can Be Used To View Or Record. We Recommend Recording To An SD Card Rather Than Filling Up The Device Memory As This Leave The Tablets Memory Clear For Faster Processing.
Main Features
Rechargeable battery pack
Fully portable
10 inch Tablet
Software Installed
Screen Recorder
Full Instructions included (digital) 
Removable Handle for better stoage
Light Weight
More Rigid
Upgraded On/Off Switch
Upgraded Charging Port
Easier To Add Accessories (Power Bank for tablet during investigation, Extra IR Lights etc.)
Due to the current global situation and we are extremely busy during this period and supplies of certain elements are limited,  we currently have a Pre-order facility on our SLS Kinect Mapping Cameras have a 28 day build timesacle
Product reviews
8 reviews
I have bought a few things from you guys and very happy with them, although still waiting for the SLS Kinect V2 with 10" tablet so I will give a review on this when I recieve it I can't wait to use it.
Lush bit of equipment. Got some good activity on it and managed to record. Come quite quick
Gostaria de saber se entrega no Brasil, estado Rio Grande do Sul, cidade sao luiz gonzaga, CEP 97800000, RUA primeiro de marco 4054, desejo comprar camara sls portatil ghost hunter, desejo saber o valor total para chegar ate aqui e o tempo provavel de chegada, se posso comprar por este site, com seguranca.
Great build, used many of times. . Again great affordable prices
It is really great very light weight and easy to use I would recommend this to any one. Ady
Everything I've bought from you guys are a BIG hit with the gang during our Investigations.The Rem Pods,Rem Bear,SLS and Full spectrum Camcorder are Fantastic,Everyone really likes using them.I can't wait till we get this one.We've been getting good results making the Investigations really fun and exciting again.And the small & 4 tier case was the best investment.Durable with plenty of room for everything,The Pink made my wife happy too :) .
I've wanted an SLS Camera for awhile but took my time to find the best quality one i could.And this is it.Simple to use,Software is ready to use but the recargable battery is great has a long life span letting you take this anywhere you want to go.I've had some really good experiences so far.I can't imagine a better one available especially at the price.Thank You John,Emma and the rest of you team.
From start to finish I have received excellent service from Paranormal Electronics. I first placed an order for an EDI+. I then placed an order for an SLS camera kit. Went to collect it and was taken through each step into how to use it and recharge it etc etc. Really nice friendly company that has a genuine interest in the paranormal and nothing appears to be too much trouble for them. Why go anywhere else for your paranormal needs?! Looking forward to dealing with you all again in the not so distance future.