SLS Kinect Mapping Camera V1 with 10" Tablet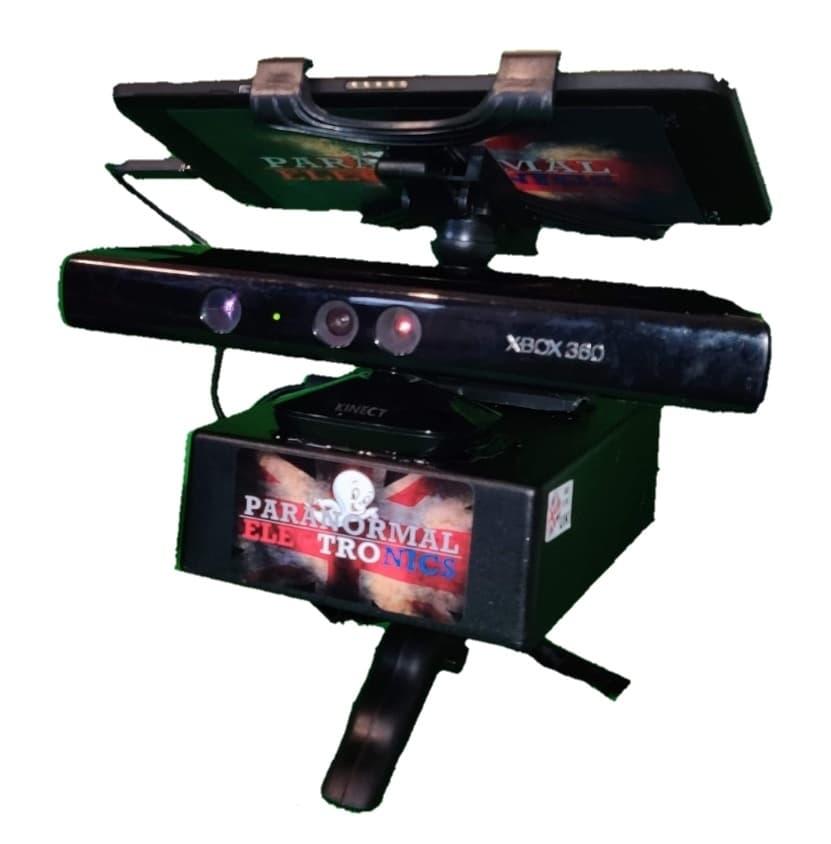 Send this to a friend
SLS Kinect Mapping Camera V1 with 10" Tablet
Product details
All our SLS KINECT MAPPING CAMERAS are designed and built exclusively by us on site and includes the tablet with the software already installed, powered by an integrated rechargeable battery pack that will give you between 8-12 hours on a full charge (depending on weather conditions)
This does away with the endless buying of AA batteries like many other that are available on the ghost hunting equipment store market, ........... SECURE YOURS for your Ghost hunting equipment by hitting add to spooky bag today.
Is it easy to use?
Easy to use Software – Our Tablets Have Been Configured For Simple Use, We Offer Full Support Once You Receive Your Device If You Have Any Difficulty With The Instructions Included. All The Relevant Shortcuts Are On The Front Screen For Ease Of Use. The Software Allows Standard Camera Mode, Infrared Camera (Enables You To Capture Images In The Dark), Colour / Monochrome Depth Mode, Stickman Mode / Skeletal Viewer (Full Body / Trunk / Facial Recognition) And Much More. The Software Can Be Used To View Or Record. We Recommend Recording To An SD Card Rather Than Filling Up The Device Memory As This Leave The Tablets Memory Clear For Faster Processing.
Main Features
Rechargeable battery pack
Fully portable
10 inch Tablet
Software Installed
Screen Recorder
Full Instructions included
Trigger Grip / Stand – This Can Be Configured To A Trigger Grip For Portable Use, Or It Can Be Reconfigured Within Seconds To A Desktop Tripod. 
Due to the current global situation and we are extremely busy during this period and supplies of certain elements are limited,  we currently have a Pre-order facility on our SLS Kinect Mapping Cameras with a 20 working day buildtime
Product reviews
10 reviews
The product works Perfect and is great quality but took a while to get to me, Emails was a bit slow on being replied to but this could be because they are very popular and very busy. 1 star because of the wait.
I bought the SLS camera v1 kit absolutely amazing but if kit John helped me using the recording feature as I've never used this feature before amazing team very helpful Thank you Paranormal electronics team x
bought this sls camera in jan 2020 and wow the evidance i collected with it is out of this world even in my own home and investigations ive done with my team
Paranormal electronics, are a 5 star company, I have bought sls connect , rempods cameras and more, and I have to say this company is the best , not only on price but affordability, they are so helpful , knowledgeable, and nothing is to much trouble. they deliver set up , and answer any questions you may have.. They very professional, and I cant recommend them highly enough. fantastic , will be a regular customer from now on
Quality is there, it functions as I desired. Thank you for a kick ass SLS camera!
This is an awesome piece of kit. A must have for any investigator.
Very good setup easy to use any problems and the team are happy to help well worth the money
I have bought a few things from John and always found him friendly and helpful! My go to man for any paranormal instruments. Nothing is too much trouble. Thanks John and Emma. Xx
My partner bought me a Rempod /emf meter and an SLS camera for Christmas and told me that delivery was fast and ordering was easy. I'm very pleased with my two item's and I did shop about at first but so glad I came to these knowledgeable guys and fab prices. Excellent friendly after care support & always on hand via facebook messenger to assist with any issues. Visit these guys before going anywhere else . I will be buying again for sure in the near future. Spookspys Paranormal research Team.
I bought a SLS from you recently and got some amazing video footage on immediately, I will recommend you to absolutely everyone I know from a paranormal background just like to say a massive thank you to paranormal electronics ltd and to John Tanner for all your help