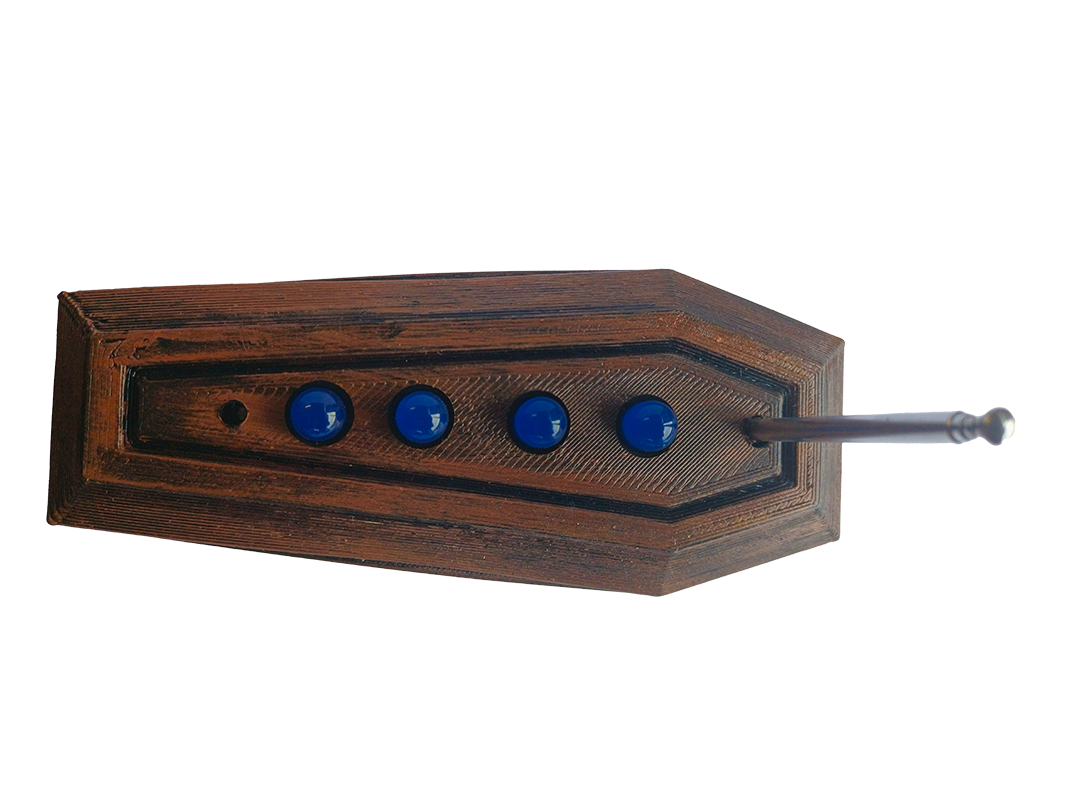 Send this to a friend
REM-Coffin
Product details
***Welcome to the Best REM-Pod Available in the Paranormal Field***
Our world famous REM-Pods are a complete different design from any other on the market currently.
These have been designed by both Paranormal Investigators and Experienced design engineers to be the perfect product for all Ghost Hunting Equipment collections. Not only do they have 4 large LEDs but they also have a temperature gauge mounted within the design. 
The board inside has been designed exclusively by us and reprogrammed to be more efficient and to light up in the correct way (left to right).
Our Rempods are very popular with some of the most well known personalities and most popular teams in the world and is featured on many most watched Paranormal Television series. 
This REM product works the same as the REM-Pod, with the same REM board inside.
!!!!!!Only Available Exclusively from Paranormal Electronics Ltd!!!!! 
Main Features
4 super bright Large LEDs
9V battery powered
Micro USB Rechargeable
Compact for transportation
Unique Board design
The best on the market 
PLEASE NOTE, the LED lights on these images are the prototype and the product you will receive will be the same blue, red, yellow and green lights as the usual REM-Pod would be.
Every REM-Coffin is 3D printed by us in store and hand painted by our in-house artist Chelsea L'Estrange. Due to this, each REM-Coffin will have very small variations with the paint but we aim to keep them as similar as possible.
Product reviews
Be the first to review this product.