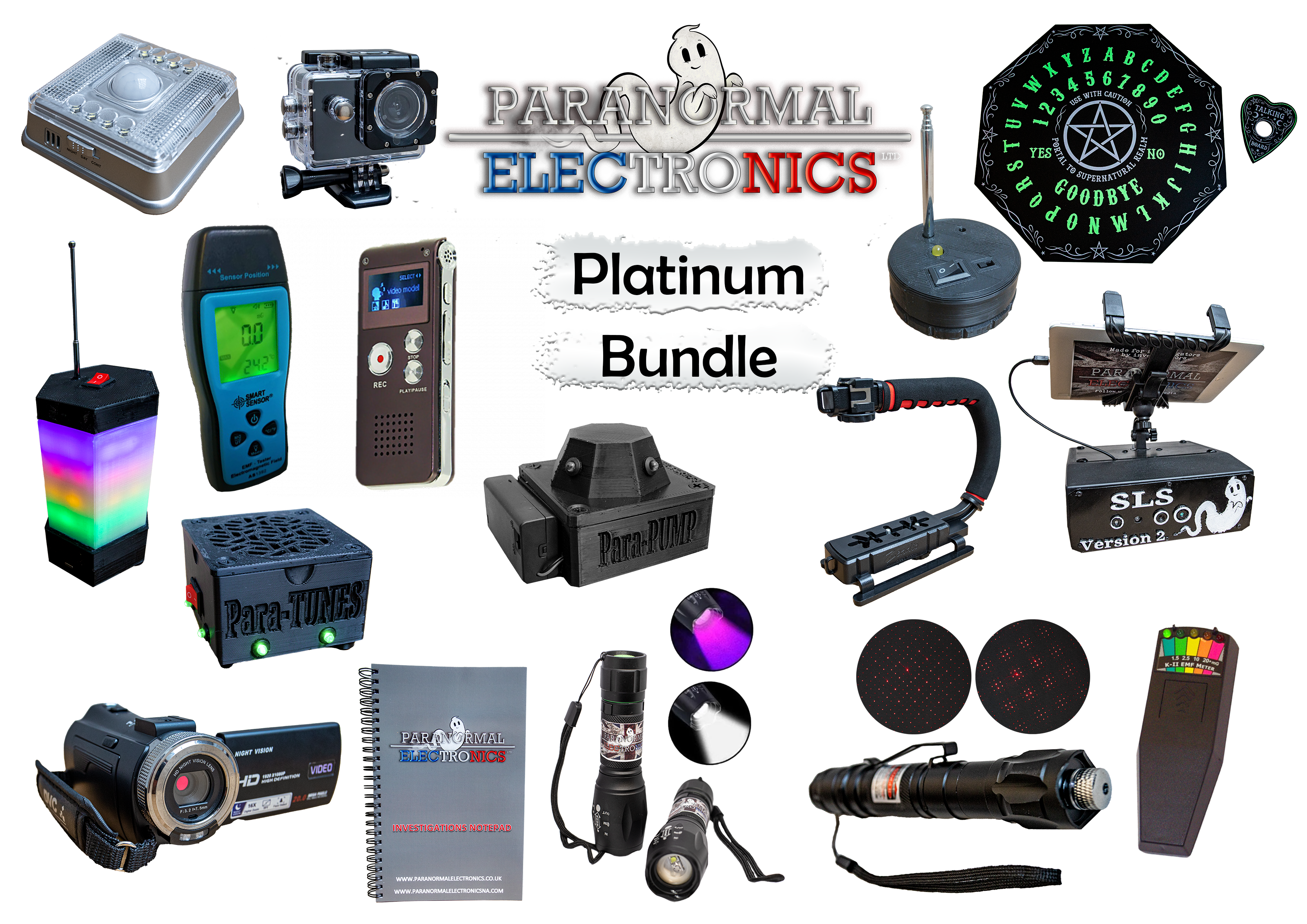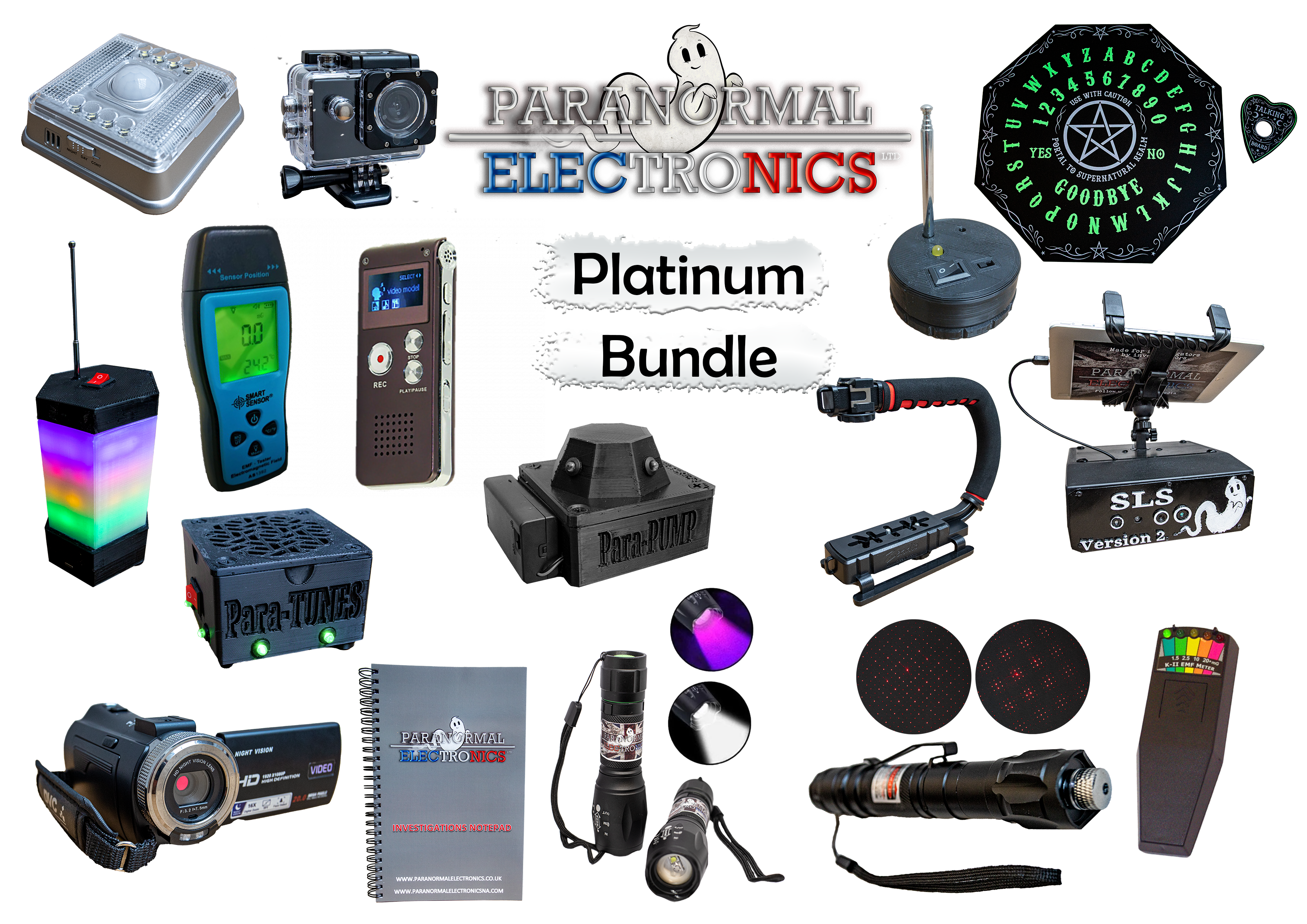 Send this to a friend
Platinum Bundle
Product details
Our brand new addition to the spooky bundles!
With the platinum bundle you will get:
 EVP Voice Recorder
Para-Pod With Sound
Multi-Torch
Night Vision Camera
MultiMeter
Laser Pen
Note Pad & Pen
Para Pod with Sound
Multi Torch (LED & Ultraviolet)
K2 With Sound
PIR Sensor
Full Spectrum Action Camera
Camera Holder
REM Beacon
SLS V2 with 8" Tablet
Ouija Board
Para Tunes
EM Pump
Save £137.50
You can learn more about each item on individual listings on our website.
Product reviews
Be the first to review this product.