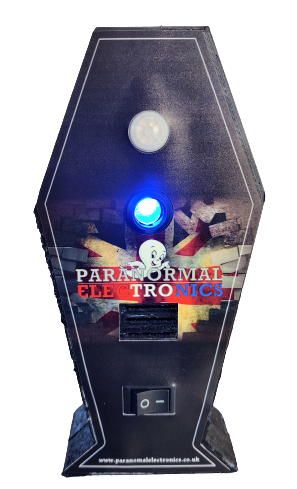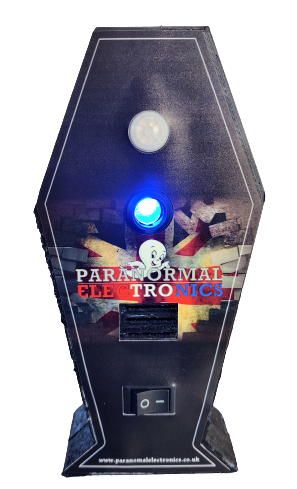 Send this to a friend
Halloween ParaCoffin
Product details
****LIMITED EDITION****
Halloween Special
PARA-Coffin
introcucing our brand new Limited Edition PIR proximity Sensor
When the sensor detects something upto a range of 6 meteres away the large bright LED will flash blue and a loud buzzer will sound to warn you that this has activated for 3 seconds before turning off again. powered by a 9V battery that is inset in the back you just switch this on and away you go and must have ghost hunting equipment for all investigators.
Specifications
Large bright LED
Loud Buzzer
9V Battery
On/Off Switch
H: 17cm W: 7cm (widest) D:4cm
Product reviews
4 reviews
From buying to arriving I was told to expect delays. 2 weeks later it came. Lush bit of equipment
A great sensor. Very loud, and extremely sensitive. Can't wait to try this on an investigation.
A great sensor, lovely design and very easy to carry about. Can't wait to use this out investigating.
Looks great and nice size, can't wait to get using