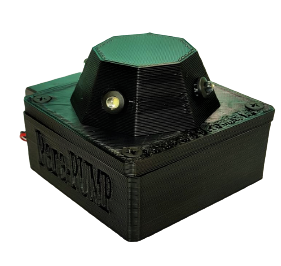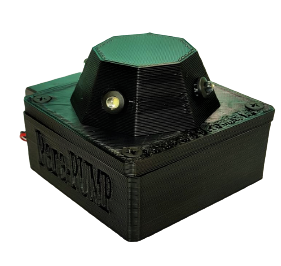 Send this to a friend
Para-Pump (EM Pump)
Product details
Para-Pump
Introducing our very own EM Pump that we call our Para-Pump
Designed, Printed and constructed on site here at Paranormal Electronics Ltd this is the perfect addition to your ghost hunting equipment box.
The design of this Para-Pump has been done to ensure it is robust, the most efficient than any other EM pumps on the market and is very easy to store. With its 4 LEDs you can also see where in the room you have placed it to save anyone stepping or trampling on it in the dark.
*****You can even choose your own Colours of LED and have your team name printed on the case*****
Why do investigators use EM Pumps?
Spirits or ghosts are said to be a form of energy and use energy to communicate with us, a EM pumps fill or pumps a room with EM (electromagnetic) Energy to give the potential spirit or ghost that boost to help them with that communication.
Features
Robust Design
Compact
High EMF (Mg) Output 2000mg variable
Powered by 2 AA Batteries
H: 6.2cm W: 8.2cm L: 10.2cm
4 LEDs (Optional Colours)
Team Name Printed on Front of Case* (Optional Extra)
*Please Note that when choosing this option It will take up to a further 48 hours for the product to be ready for dispatch. Please double the name entered into the box is correct as once this has been submitted then it is subject to our personalisation section of our refund policy
**As we 3D print some items right here at Paranormal Electronics Ltd. Each Item is made with great care by hand. As such, each one may have unique elements in the texture that could appear to be small defects. These unique elements do not affect the function of the product. Although we do our best to keep items exactly the same as possible, each one will be unique in some small way since they are each printed and hand-built for quality. Thanks for your understanding.
*** We can now paint your Para-Pump Gold or Silver*****
Product reviews
1 review
This is a great product, it's small and lightweight so easy to carry around when on location. Love the added option to have it customised, makes it more personal to our team. Since we have started using it we have noticed we get more paranormal activity so would highly recommend