Para-Light (IR, UV, Full Spectrum)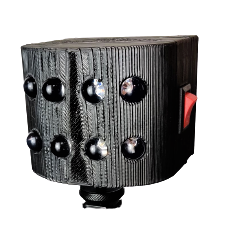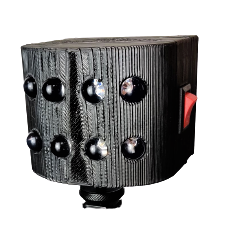 Send this to a friend
Para-Light (IR, UV, Full Spectrum)
Product details
Para-Light
Introducing our Para-Light that is a LED illuminator, Our Illumitor has 8 Large LED's in a curved shape to give you a wider distance over better range.
           Each Light can be either:
Infrared
Ultra Violet
Full Spectrum (Both UV and Infrared)
You Choose your option below
         Main Features:
8 Large LED's
Built in rechargable battery
Light Weight at only 188g
Very Compact
Camera Mountable
Multi LED Combination 
*****Why not have your team name Engraved within the Para-Light Casing*****
Below you can select to Engrave your teams name on within the casing of your Para-Light, if you would like to choose this option then please select the option and put your team name in the box provided.
*Please note that we will Engrave the name exactly as you spell it in the box and no refund will be given if you have misspelled the name provided. This will also be a personalised product that will be made to order so will take an extra 24 hours to complete.
*** We can now paint your Para-Light Gold or Silver*****
Product reviews
2 reviews
Following on from my last review of the Full Spectrum. I received my IR light this week. It's awesome, it adds so much light to your night vision. The service was great and It was delivered to me within two days of ordering it.
I ordered the full spectrum piece of kit and i love it. I've just ordered the IR to go in my collection. Item arrived quickly and is very durable.