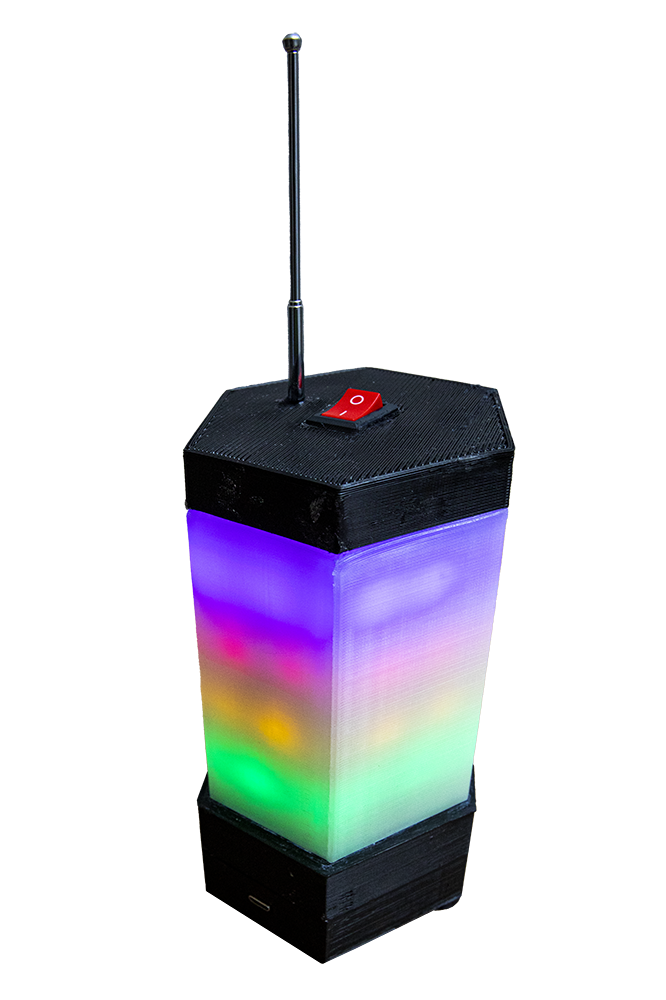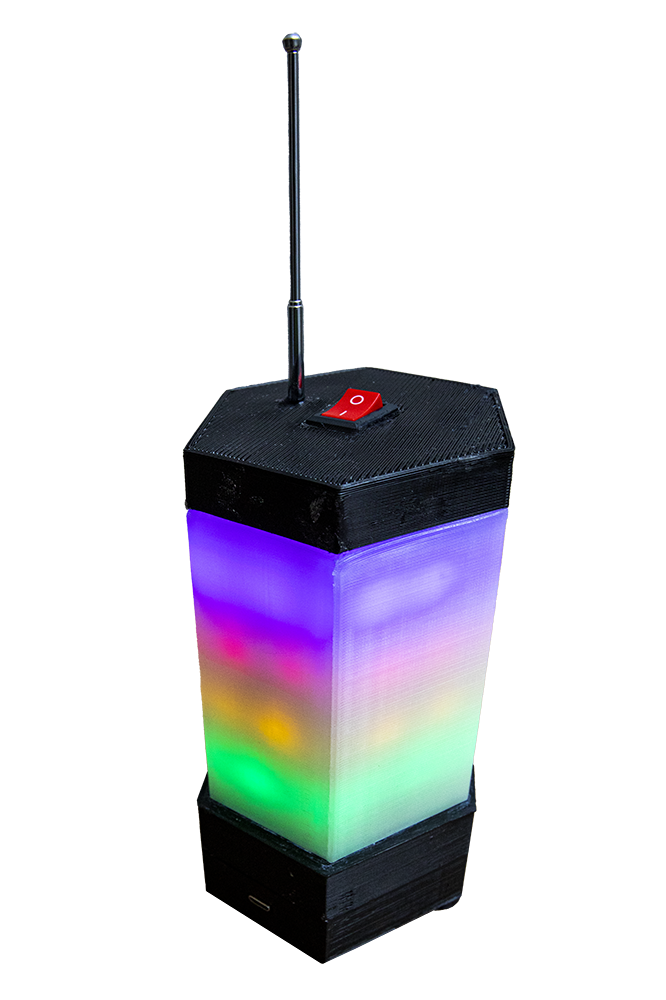 Send this to a friend
Para-Beacon (REM)
Product details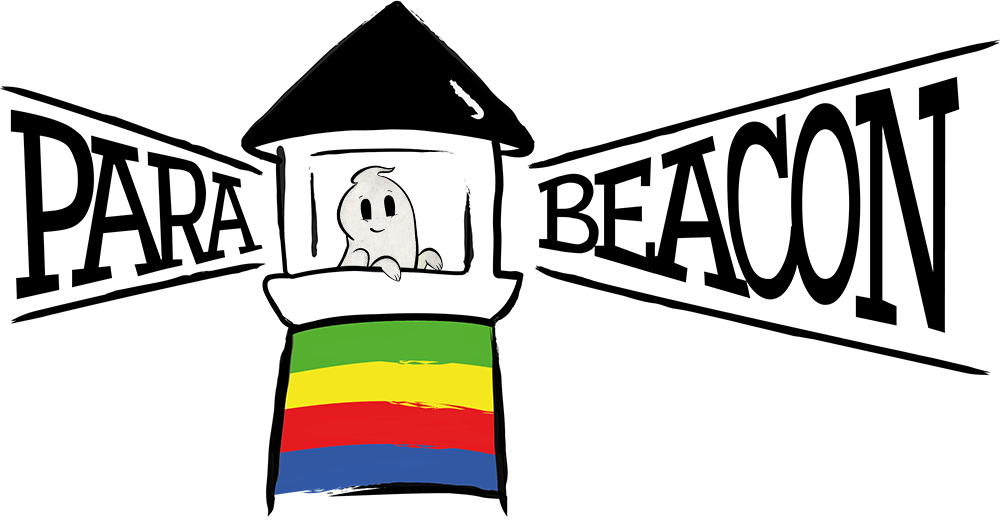 Welcome To our Paranormal Electronics Ltd exclusive range Para-Beacon range
The Para-Beacon range is a brand new range designed and manufactured exclusively by ourselves to give a range of different sensor types within the same design.
The sensor itself is printed on our very own 3D printers and is taking the step towards the next generation of innovations within the Ghost Hunting Equipment field. Each sensor will detect different changes whether you are wishing to detect Temperature fluctuations, Vibration, Touch (REM), sound/Audio or movement then this range is definitely the best you can purchase.
The Design
  As all our manufactured products we make them very robust because we understand that not everyone can be delicate with equipment especially during the journeys to and from a location, we test all items to destruction so all our designs can cope with all the usual knocks and bangs that equipment goes through.
Function
The Main function of each sensor is to show an activation with both light and sound, each Para-Beacon with have super bright lights illuminated on activation with a buzzer sound to bring your attention to the activation. 
Power
Most of our products are powered by internal battery packs and these are no exception, With the internal battery you will only need to charge this up with the micro usb cable provided. On a full charge with constant use the battery will last at least 2-3 months without needing a charge
REM (Touch Sensor)
The REM Para-Beacon Is another expansion of our RemPod range using our exclusive designed board. 
What does it do?
Like all other REM products they are a touch sensor that when activated increases through the lights depending on how close the detection is to the antenna as well as increasing the intensity of the buzzer located inside the device. Our Rem boards are unique as they have been designed and manufactured exclusively by and for ourselves, we done this as we feel that the common boards used in almost all other builders products are very unreliable and are far to trigger happy when it comes to activating from outside influences.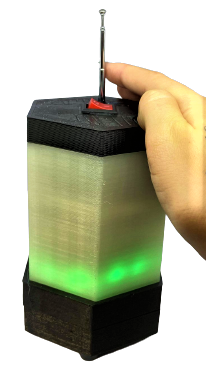 Green
Green is the first colour to activate when an enters the field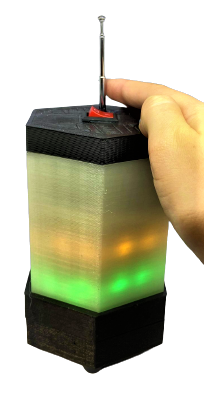 Yellow
Yellow will activate when the object the sensor is detecting gets closer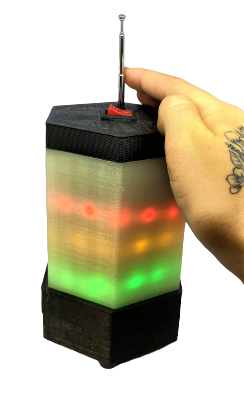 Red
Red activating means the object is extremely close to the antenna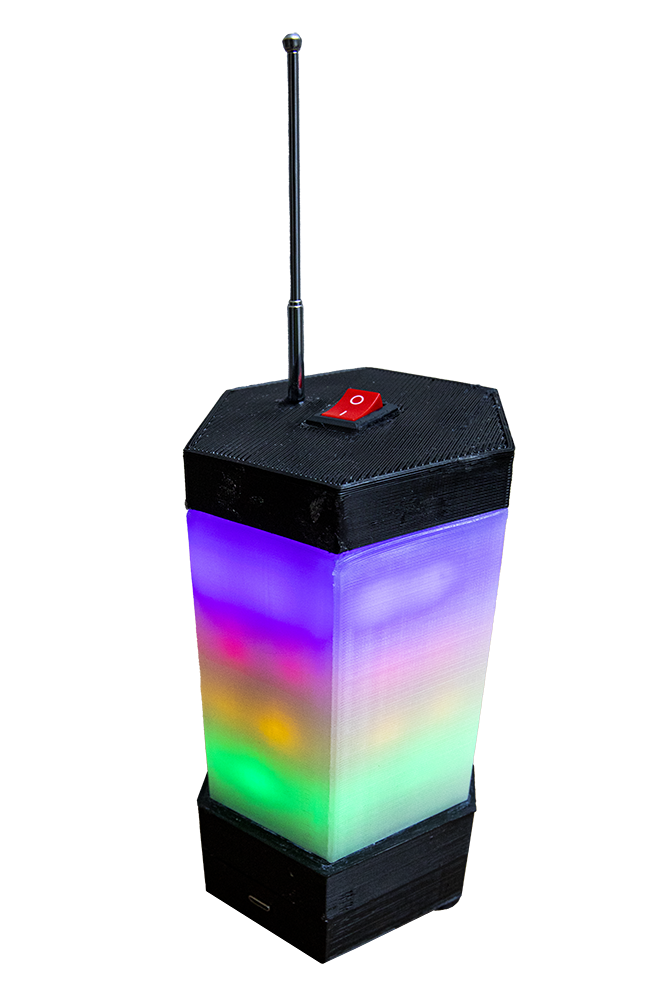 Blue 
Blue Indicates a full activation as the antenna has been fully touched
Main Features
Increasing lights and buzzer
Our Exclusive Rem Board Design
Light Weight (320g)
Bright Colours
Exclusive Design
Durable Design
Loud Buzzer
Integrated Rechargeable Battery Pack 

Long Battery Life
Suitable for All Weather
Product reviews
Be the first to review this product.