K2 EMF Detector (Genuine) WITH Sound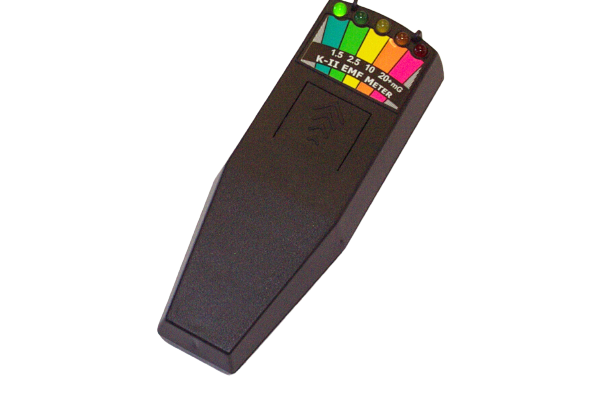 Send this to a friend
K2 EMF Detector (Genuine) WITH Sound
Product details
Kii Meter With Sound
Perhaps the most recognised EMF Detector in the paranormal field. 
Detecting between 0 and 20+ milligause reading which is indicated by the green to red lights it's a clear way to see the change in the environment. 
 We can supply in either black or grey colours.
Powered by 9v battery (included)
We are Supplied Direct from Manufacturer
Paranormal Electronics Ltd are proud to be an authorized seller of the Genuine Kii meters with direct supply from manufacturer. Other sellers on different may be selling fakes and as such we would never recommend buying from them. 

Features:
Easy-to-read multi-segment LED display.
The EMF Meter Range for Ghost Hunting helps measure the electromagnetic fields to identify appliances that produce high-level emissions, allowing users to make informed decisions about limiting exposure.
The detectors have been associated with locations, where unexplained phenomena have been reported like alleged haunting.
The Ghost Hunting Detector operates on a single battery, and reports EMF measurements in five milliGauss ranges.
Measure wide spectrum of EMFs from 50 Hz up to 20,000 Hz, and it can register a cell phone that is within 2 feet.
Measure EMF level protect from potentially harmful long term overexposure to EMFs.
Convenient push-on/push-off operation; Portable, easy to use, rugged, reliable, super responsive with easy to read LED light scale in dark and sunshine.
The Five Scales:
The 1st Light detects a Normal EMF field, what is always around us.The range is between 0 to 1.5 mG
The 2nd Light (GREEN) detects a Low Level EMF,which range is between 1.5 to 2.5 mG
The 3rd Light (YELLOW) detects a Mid Level EMF in the range between 2.5 to 10 mG
The 4th Light (ORANGE) detects a High Level EMF field in the range between 10 to 20 mG
The 5th Light (RED) detects an Extremely High EMF Range of 20+ mG
Product reviews
Be the first to review this product.