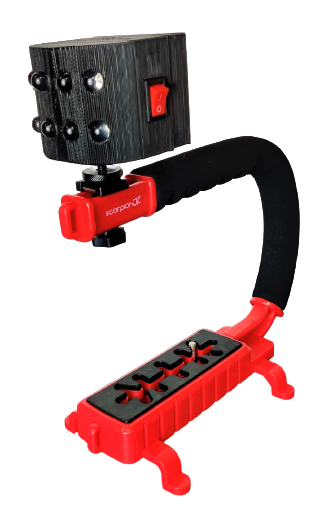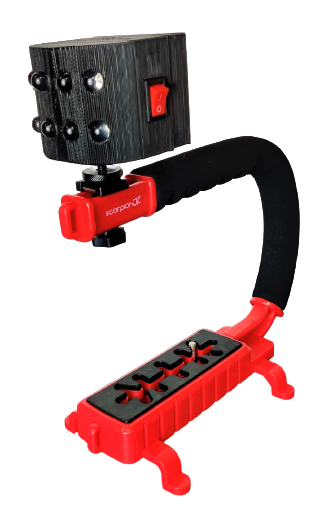 Send this to a friend
IR Camera Holder
Product details
Our Infrared camera holders are a light weight way of carrying your camera and illuminate a large space in front of your Night Vision or Full Spectrum  Camcorder.
The Light itself is rechargable (5v micro usb) and has 8 Large LED's in a curved shape for illuminating a larger area.
Product reviews
5 reviews
This custom made rig is fantastic , had our team name engraved on it and the light it gives off is fantastic very happy
A really handy bit of kit which makes carrying the camcorder and powerful para-light easy. It's lightweight and comfortable to use. Comes with a good quality charger cable for the para-light.
Fantastic IR light with my teamname incraved. Thank you for the fast delivery on this items.
Paranormal electronics, are a 5 star company, I have bought sls connect , rempods cameras and more, and I have to say this company is the best , not only on price but affordability, they are so helpful , knowledgeable, and nothing is to much trouble. they deliver set up , and answer any questions you may have.. They very professional, and I cant recommend them highly enough. fantastic , will be a regular customer from now on
This is a MUST HAVE for you night vision camera.I'm sure we all have one of the to hold our cameras but not like this exact one.The IR light is very good brightens up a substantial area,Any size room for sure.This is also setup with a rechargeable battery pack.We all hate running out of power and digging for batteries just find out we're out of them.This battery pack stays charged for a good amoumt of time to get you through your investigation.The setup was a great idea by John and his team.As with everything I've received so far it's well made.Don't think about it,Just get,You'll love it.