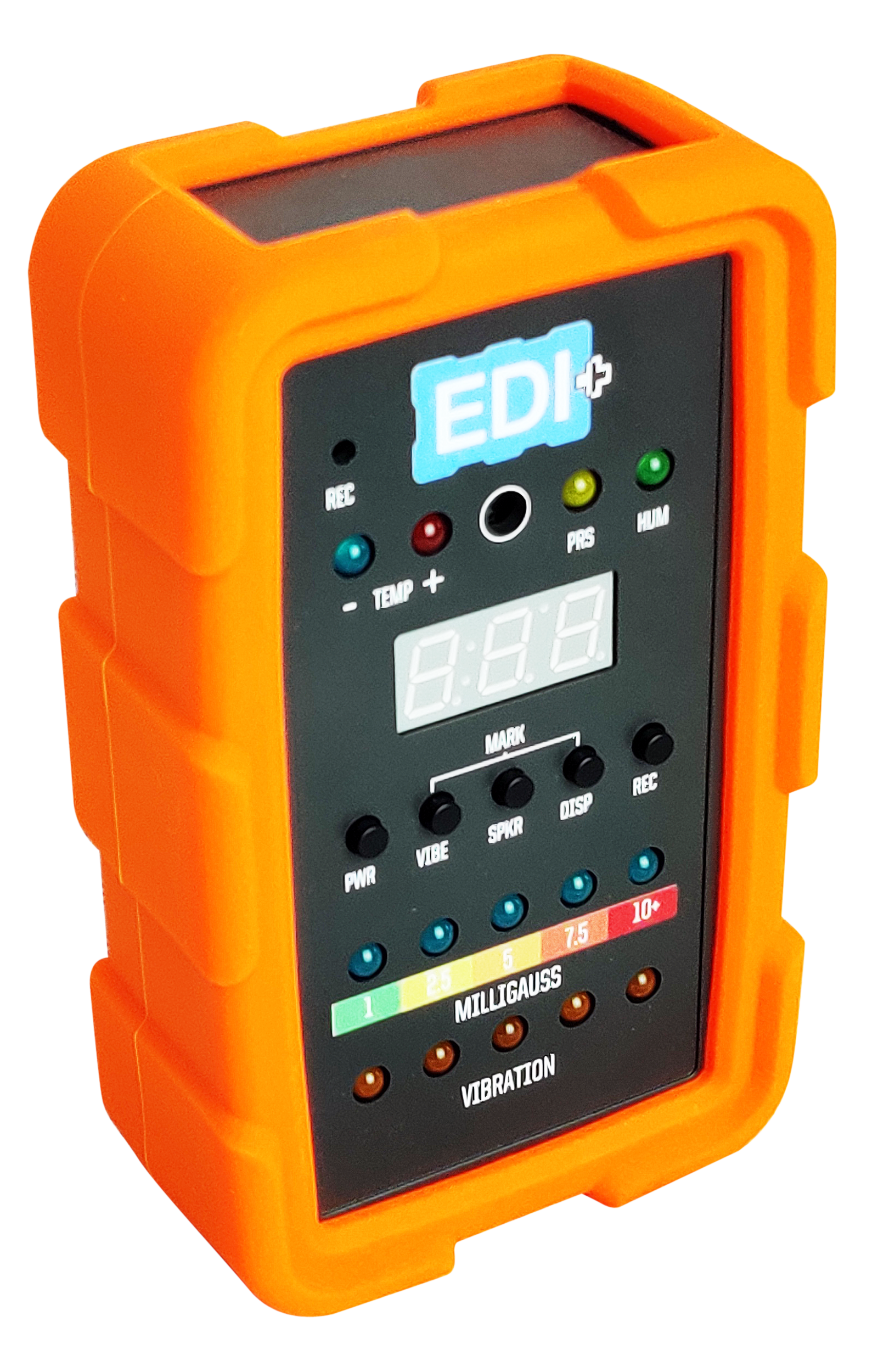 Send this to a friend
Centex EDI+ Multi Meter
Product details
Paranormal Electronics Ltd is proud to offer 
the EDI+ made by CENTEX PARANORMAL .
The EDI Plus is the perfect ghost hunting kit built into one device. This hand-held device packs 5 pieces of essential ghost hunting equipment into one: 
• Ultra-low EMF detector 
• Ambient Temperature (°C/°F) 
• Vibration Detection - perfect for picking up any movements like footsteps or objects moving 
• Air Pressure Sensor with LED alarm for any sharp changes 
• Humidity Sensor with LED alarm for any sharp changes 
You can log you data by downloading this free software https://www.centexparanormal.com/software 
These are out of stock due to global microchip shortage. 
Product reviews
4 reviews
Works fine, but there is no date or time stamp on the data logger. Kind of important to have IMHO. Would be good if the Manufacturer could add that to future products
this is a great bit of kit easy to use great service ordered and got it next days
From start to finish I have received excellent service from Paranormal Electronics. I first placed an order for an EDI+. I then placed an order for an SLS camera kit. Went to collect it and was taken through each step into how to use it and recharge it etc etc. Really nice friendly company that has a genuine interest in the paranormal and nothing appears to be too much trouble for them. Why go anywhere else for your paranormal needs?! Looking forward to dealing with you all again in the not so distance future.
I have bought a few things from John and always found him friendly and helpful! My go to man for any paranormal instruments. Nothing is too much trouble. Thanks John and Emma. Xx